Marjorie "Marge" Patzer RN MS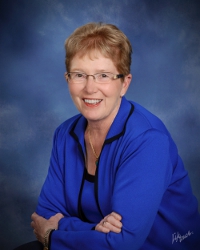 I am a California registered nurse for 40+ years in health care including acute care, psychiatric care, long term care and assisted living. My positions have included: staff nurse, nurse manager, director of nursing services and consultant to various organizations. For the past 20 years, I have consulted to multiple health care facilities including: acute psychiatric units; skilled nursing units (free-standing and hospital based) and assisted living facilities to improve compliance, streamline systems and meet regulatory compliance. I participated in coordination of the Office of State Health Planning (OSHPD) re-audit of coronary artery bypass graft (CABG) charts for California for 2005 - 2015 at multiple hospital sites. I participated in an evaluation of nurse staffing for the California Department of Corrections and Rehabilitation (CDCR) and California Health Care Facility, Stockton in collaboration with CPS-HR Consulting. I currently provide expert witness services to multiple attorneys for cases involving: psychiatric care, geriatric care, long term care and RCFE.

Muffy Ratto and I wrote and published the following manuals for long term care: Resident Care, Quality Management and Infection Control. I have worked with multiple facilities to operationalize these policies and systems to improve care and meet compliance standards.

I have implemented quality management programs in several facilities and involved front line staff in quality improvement teams to develop solutions to problems and improve processes. By involving front line staff in problem solving, the staff has taken ownership to new solutions.

My resume is available here.